Main content starts here, tab to start navigating
About
We offer fresh, flavorful Indian food in a modern, casual setting with counter service. Build your own bowls, wraps and plates with many healthy options. All our sauces are from scratch, vegan & gluten free. Don't miss our made-to-order fresh naan (flatbread) and give our street food a try!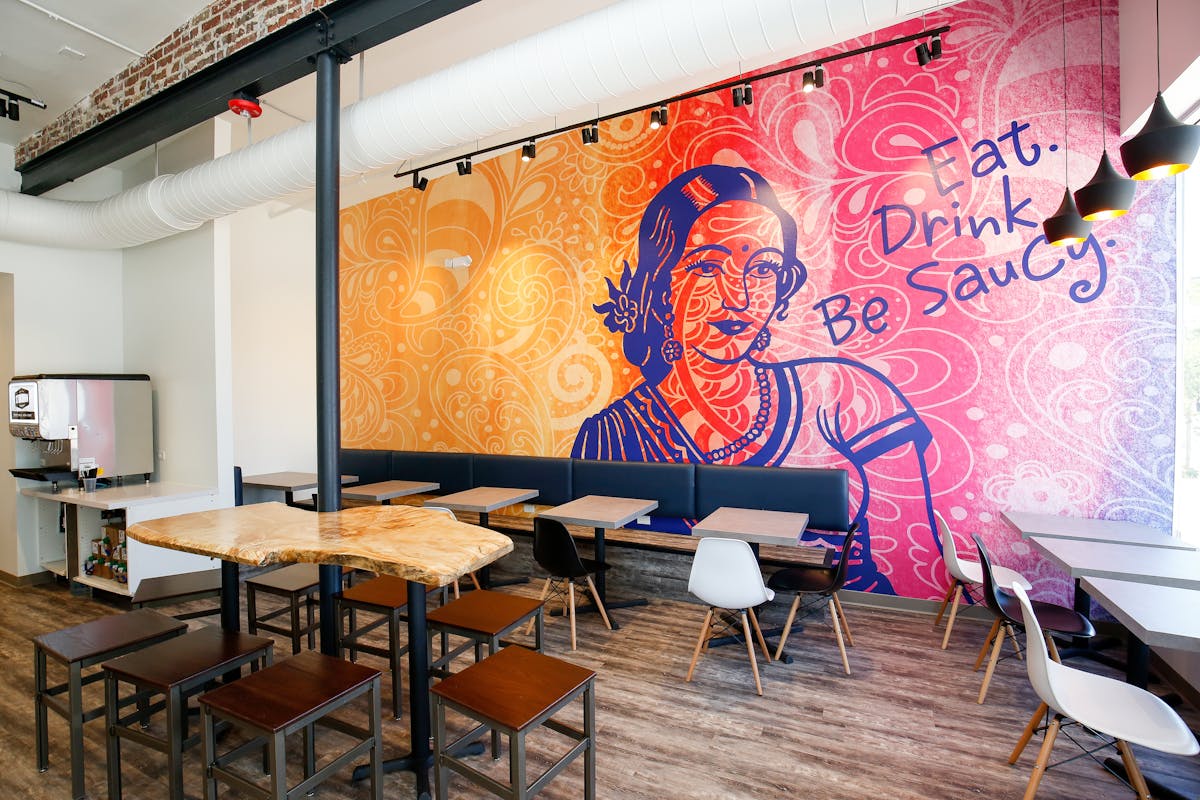 Our Story
Saucy Bombay was born out of the desire to present fresh, authentic and flavorful Indian food in an accessible & choice-driven format.
Coming from a deep background in Indian fine dining spanning 20 years, owners Marshall and Rohini Miranda focused heavily on maintaining the integrity of their recipes with the use of fresh, high-quality ingredients and relentless attention to detail.
They took the plunge in 2010 and opened in a food court environment to test the concept. The success of that first store and lessons learned from that experience led to further development of the Saucy Bombay brand and menu offerings and has resulted in the opening of the first street store at the Colfax location.
Our Promise
Saucy Bombay brings a unique context to Indian food, offering a variety of fresh and flavorful choices in a customizable, casual format.
We present these authentic Indian flavor profiles through a variety of sauces and chutneys that can be combined with a choice of proteins, vegetables and lentils.
Our Food
Our chicken breast is seasoned with ginger and turmeric; boneless pieces of lamb and steak are braised until tender. Our fresh medley of vegetables is tempered with a mix of turmeric, cumin and coriander.
All sauces are made from scratch with fresh ingredients and aromatic spices that create a depth of flavor and texture. There are no preservatives or additives in the sauces; each one starts with a healthy mix of ginger, garlic, onion and tomatoes that are slow simmered and blended to create a base and then flavored with spices such as cardamom, cloves, and cumin to name just a few.
Our naan is hand-rolled from scratch to order, stuffed with fillings of your choice and baked fresh in a 700 degree tandoor oven.